Our firm history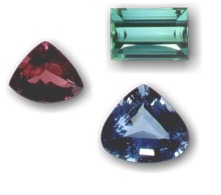 We at Ernst Leyser are third-generation jewelers, founded by the grandfather of the current owner in 1913.
We began predominantly with the cutting of Australian Sapphire and Peridote.
In 1953, the founder's son Arnold joined the company. Production switched from synthetic stones, which were mainly processed since the end of World War II, to genuine stones in 1955.
First working with Amethyst and Citrine, we later followed with Tourmaline and Aquamarines in the 60's.
Through purchasing journeys to East and South Africa in the 70's, the supply of precious stones expanded to Tanzanite, Tsavorite, Chrome Tourmaline and Garnet.

Thorsten Leyser, the current owner of the company, started working at Ernst Leyser in 1984 and has lead the company independently since 1997.


---
© Ernst Leyser, Kirschweiler/Germany